Everyone likes a good mug of coffee. With its rich flavour and unmistakable aroma, there's good reason why NESCAFÉ Original is the tried and tested Nation's favourite coffee*. It's fair to say you really can't beat the red mug.
Good To Know
NESCAFÉ is produced with 100% coffee beans
Through a careful selection of beans, NESCAFÉ Original delivers a rich and full flavoured mug
Hinged lid uses 'Click-to-Close' technology for simple and secure re-sealing
Easy to serve from and easy to reach every last granule of coffee
Space efficient tin and easy to store back of house or on a counter top
Also available in 750g, 600g refill and sachets
This product is supplied as 3 x 1kg. 1.8g makes a 200ml mug of coffee. 1kg makes approx.555 mugs.
Typical Values

Per 100g

Per 100ml**

Per serving**

Energy

484 kJ

118 kcal

4 kJ

1 kcal

9 kJ

2 kcal

Fat

0.2g

Nil

Trace

of which: saturates

0.1g

Nil

Trace

Carbohydrates

3.1g

Trace

0.1g

of which: sugars

3.1g

Trace

0.1g

Fibre

34.1g

0.3

0.6g

Protein

7.8g

0.1

0.1g

Salt equivalent

0.25g

Nil

Trace
Delivery is FREE for orders over £100 (excluding vat) or only £6.60 if below this.*
Delivery is normally next day on most items.
Items getting customised normally take about 4-5 days
*This excludes the Scottish Highlands, Northern Ireland and Channel Islands/Isle Of Man.
The total delivery charge for these areas is £18.00 including VAT, and delivery may take 2-3 business days.
If you would like to return your any item please complete the online form
We will then send you details of how to return your item(s) for a refund.
We do not do exchanges, if you are looking for another size please re-order.
Unfortunately we do not refund any delivery costs incurred by yourself in returning the items.
Great prices!

The lowest you'll find
Free Delivery over £100

or only £6.60 (including VAT)
Free Embroidery and Printing

Call for more information (minimum garments apply)
Easy Returns

dont like it then send it back
We Ship throughout Europe
Price Guarantee!

We won't be beaten!
If you would like us to call you to discuss anything then please email us
Or you call us on 01236 755544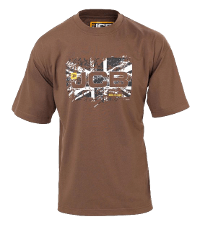 We can customise all items with embroidery or printing for a small charge
To get pricing for this please email your logo to us and we'll send you a quote.
No minimum number of garments and low setup costs
NESCAFÉ Original Coffee Granules Tin 1kg