PVC Polka Dot Picker Packer Glove is a useful and versatile general purpose dotted nylon glove with a knitted wrist for added user comfort Close fitting design offers high levels of dexterity for precise and delicate tasks. PVC dotting on the front of the gloves provides improved dry grip and abrasion resistance. Durable construction and design gives gloves a long lifetime for increased economy. Ideal for a wide range of tasks including light general handling, assembly product protection and packing.
Applications : Agricultural, Forestry, Construction, Transportation, General handling.
Conformity : EN388 CAT II (414X)
Sizes Available : Small/7, Medium/8, Large/9, XL/10
Info
Manufacturers Part No.
A105
Delivery is FREE for orders over £100 (excluding vat) or only £6.60 if below this.*
Delivery is normally next day on most items.
Items getting customised normally take about 4-5 days
*This excludes the Scottish Highlands, Northern Ireland and Channel Islands/Isle Of Man.
The total delivery charge for these areas is £18.00 including VAT, and delivery may take 2-3 business days.
If you would like to return your any item please complete the online form
We will then send you details of how to return your item(s) for a refund.
We do not do exchanges, if you are looking for another size please re-order.
Unfortunately we do not refund any delivery costs incurred by yourself in returning the items.
Great prices!

The lowest you'll find
Free Delivery over £100

or only £6.60 (including VAT)
Free Embroidery and Printing

Call for more information (minimum garments apply)
Easy Returns

dont like it then send it back
We Ship throughout Europe
Price Guarantee!

We won't be beaten!
If you would like us to call you to discuss anything then please email us
Or you call us on 01236 755544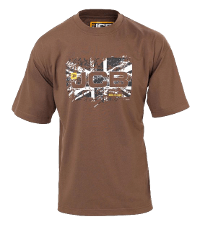 We can customise all items with embroidery or printing for a small charge
To get pricing for this please email your logo to us and we'll send you a quote.
No minimum number of garments and low setup costs
PVC Polka Dot Picker Packer Gloves