Keeps the refreshing taste locked in for he perfect cuppa. Tetley Everyday Original is a full flavoured, smooth and refreshing tea that our master blenders have been perfecting for over 180 years. Our tea leaves are carefully picked from around the world, creating the unique Tetley colour and taste. The tea leaves are simply picked, cut and dried, making them 100% natural. At Tetley, we are committed to ensuring better lives of the people who grow and pick it, just as much as the people who drink it. We are committed to working with the Rainforest Alliance and The Ethical Tea Partnership, supporting projects that help benefit tea growing communities and the environment. Tetley is one of the founding members of the Ethical Tea Partnership, helping to create a thriving, global tea industry that is socially fair and environmentally sustainable. You've got to earn the right to be called Tetley. That's why we've spent more than 180 years crafting the perfect cuppa, so you know that Tetley tea bags will deliver a great cup of tea.

Delivery is FREE for orders over £100 (excluding vat) or only £6.60 if below this.*
Delivery is normally next day on most items.
Items getting customised normally take about 4-5 days
*This excludes the Scottish Highlands, Northern Ireland and Channel Islands/Isle Of Man.
The total delivery charge for these areas is £18.00 including VAT, and delivery may take 2-3 business days.
If you would like to return your any item please complete the online form
We will then send you details of how to return your item(s) for a refund.
We do not do exchanges, if you are looking for another size please re-order.
Unfortunately we do not refund any delivery costs incurred by yourself in returning the items.
Great prices!

The lowest you'll find
Free Delivery over £100

or only £6.60 (including VAT)
Free Embroidery and Printing

Call for more information (minimum garments apply)
Easy Returns

dont like it then send it back
We Ship throughout Europe
Price Guarantee!

We won't be beaten!
If you would like us to call you to discuss anything then please email us
Or you call us on 01236 755544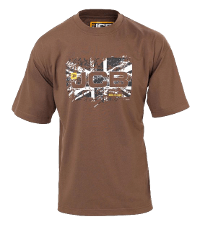 We can customise all items with embroidery or printing for a small charge
To get pricing for this please email your logo to us and we'll send you a quote.
No minimum number of garments and low setup costs
Tetley Tea Bags x 1,100