Using innovative technology this glove repels water and heavy oils. Liquid placed on this glove rolls off, protecting the underlying surface. The twin liner traps heat and allows breathability. Sandy palm finish gives improved grip.
Portwest have developed a new glove to the market bringing the latest innovation glove fabric technology.
The Portwest PW Nano 6000 range have been developed with a revolutionary coating which makes the glove super hydrophobic and aleophobic. This creates an impenetrable barrier between the glove and the underlying surface, from water, oil and other liquids. This barrier is unlike anything ever seen before and is revolutionary in the glove industry. In addition to the proprietary Nano Technology the PW 6000 range also offers superior abrasion resistance allowing it to be used in a variety of tasks.
Super liquid Repellent and Highly Oil Repellent surface designed for todays work environments.
With the combination of a chemical and physical approach, a specially formulated agent has been developed to deliver an innovative range of gloves which keep hands dry and protected.
Approved to EN388 rating 4.2.4.2.
Approved to EN511 rating X.3.X.


Delivery is FREE for orders over £100 (excluding vat) or only £6.60 if below this.*
Delivery is normally next day on most items.
Items getting customised normally take about 4-5 days
*This excludes the Scottish Highlands, Northern Ireland and Channel Islands/Isle Of Man.
The total delivery charge for these areas is £18.00 including VAT, and delivery may take 2-3 business days.
If you would like to return your any item please complete the online form
We will then send you details of how to return your item(s) for a refund.
We do not do exchanges, if you are looking for another size please re-order.
Unfortunately we do not refund any delivery costs incurred by yourself in returning the items.
Great prices!

The lowest you'll find
Free Delivery over £100

or only £6.60 (including VAT)
Free Embroidery and Printing

Call for more information (minimum garments apply)
Easy Returns

dont like it then send it back
We Ship throughout Europe
Price Guarantee!

We won't be beaten!
If you would like us to call you to discuss anything then please email us
Or you call us on 01236 755544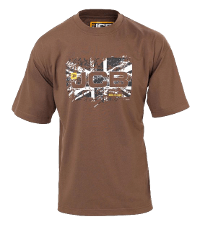 We can customise all items with embroidery or printing for a small charge
To get pricing for this please email your logo to us and we'll send you a quote.
No minimum number of garments and low setup costs
Portwest Thermo Pro Ultra Waterproof Gloves AP02